SNOW TIME
Posted on Tue August 31, 2021.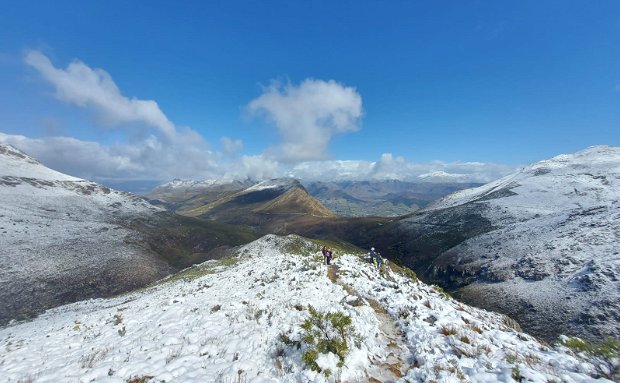 Snowy winter wonderland in the Western Cape mountains
The last weekend in August 2021 was a very chilly one throughout South Africa.  A cold front worked its way over the country bringing wintery conditions everywhere.  Even Table Mountain received a smattering of snow on the highest points and at the Upper Cableway Station!
The Western Cape was turned into a winter wonderland with good snow falls on the mountains near Franschhoek - only 100km from Cape Town.  People flocked there to see the sight and enjoy the magical winter landscape.  Mont Rochelle Nature Reserve, pictured here, was a popular wintery destination.