BACK TO WORK
Posted on Tue January 12, 2021.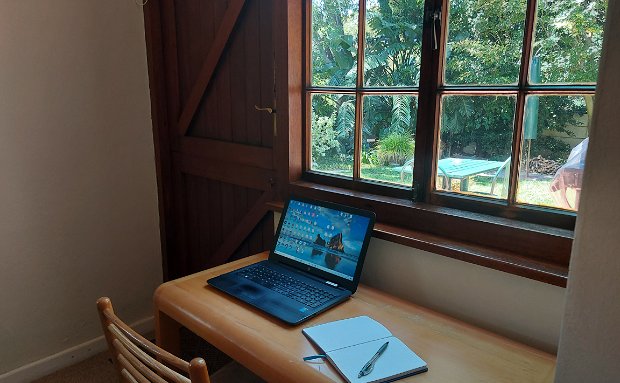 Make Newlands Guest House your base for business accommodation.
For many, summer holidays were very different this year.  But … whether you stayed at home or travelled, it is now time to head back to work.  Some will continue to work from home, some will return to the office and others will now have to plan their business trips.
Here at Newlands Guest House we aim to make your business trip as stress-free and enjoyable as possible.  We offer you the following:
We adhere to Covid protocols - our rooms are sanitised daily using an aerial sanitiser which makes use of a micro-mist diffusion system.  We keep our guests socially distanced in our common areas, especially during breakfast time.
We are happy to take bookings for one night only for those quick work trips to Cape Town.
We are only 15mins drive from Cape Town International Airport. Being situated on the Newlands/Rondebosch border we offer easy access to Cape Town CBD and the Southern Suburbs.  In addition, we have secure off-street parking for those with a hire car.
Our rooms have desk spaces and there is free fibre Wifi throughout the property.  For those wishing to work at the guest house, we offer a quiet and tranquil environment.
At the end of the day order in your evening meal and relax at our pool area or pool lounge.
We hope you will decide to make Newlands Guest House your base for your next business trip  to Cape Town!